Bonnie Meltzer
very mixed media
Crocheted Wire At The Heart
Complemented With Found Objects, Photos, & Paint
Portland, Oregon artist Bonnie Meltzer makes very mixed media figurative and abstract constructions which transform everyday objects, crocheted wire, digital photographs and painted wood into textured layers of social commentary, personal history and humor.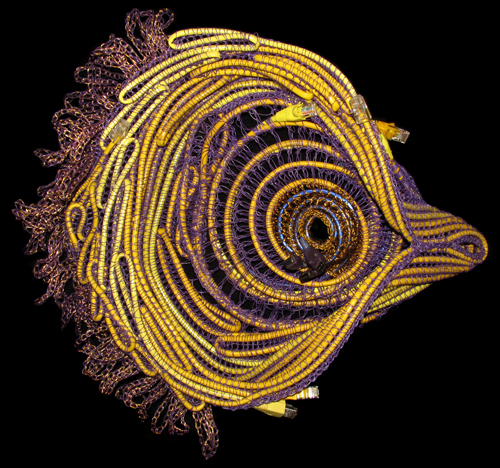 FISH OR FOUL

crocheted wire over a core of computer cords,

To see
highlights of NEWS,
EVENTS
&
CLASSES
scroll
right

>


EXHIBITIONS

April 22, 2017
opening reception 5:00 - 8:00
EARTH/SCIENCE - THE UNITY PROJECT
Lane Gallery
2412 NW Raleigh, Portland OR
exhibition runs through May 13
more info here


CLASSES

June 17, 2017
CRAZY CROCHET: Crocheting Without Patterns
Pendleton Woolen Mill Store
8500 SE McLoughlin Blvd, Portland OR
call to register: 503-535-5786
more info here

September 22, 2017

BEAUTIFUL HOLES: Experimental Crocheted Lace
Oregon Flock and Fiber Festival
Fairgrounds - Canby OR
more info coming in June, here



#CrochetedSculptureWorkshops
#CrochetWorkshops



>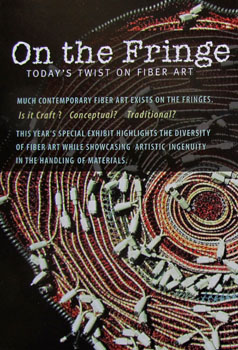 Both of Meltzer's artworks
were used on posters,
invitations and the cover
of the program.

More here
>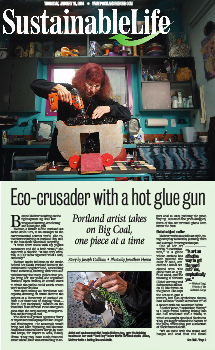 PRESS

PORTLAND TRIBUNE, Sustainable Life
feature story with 2 pages of pictures and text

OREGON PUBLIC BROADCASTING
VOICES OF COAL series
Artist Turned Activist
see video here

#environmentalart
#artaboutcoal
#recycleart
>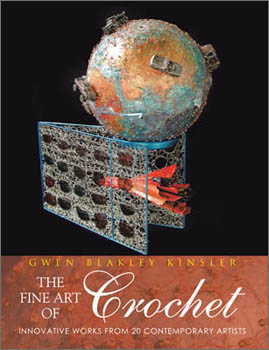 Book
THE FINE ART OF CROCHET
Gwen Blakley Kinsler
Meltzer sculpture on the cover and a chapter about her inside.
Order from Amazon
and see a preview here
#crochet sculpture
#crochet book
#crochet art
>